:: introduction ::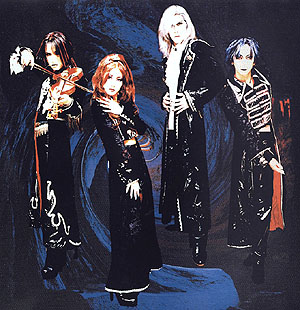 AMADEUS is a rather new indies band formed in 96.6. Members include HIRON on keyboard, NENE on soprano vocal, SEIJI on vocal and MIYU on bass. After I just listened to one piece of their music, that's enough to make me fall in love with them! Their music style is a litle bit opera-like, with a lot of keyboard work from HIRON.
:: AMADEUS news flash ::
5.17
The last live with the lineup of Hiron, Miyu, Seiji and Nene was over on 5.13. Nene will goto a band called Art Marju Duchain and Seiji will goto another band called AC BLANDISH. AMADEUS is on pause right now.

3.27
Tragic news: Vocals Seiji and Nene will leave AMADEUS after the live oon 5.13!

4.28
Full Album "unfinished score and dark maze" 6.13 release!