:: introduction ::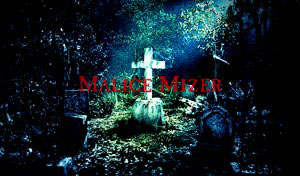 I see red
I see blue
But the silver lining gradually takes over
When the morning begins
I'll be in the next chapter

The Last Song - X Japan
:: MM news flash ::
12.11
MM disbanded on 2001.12.11! The news has been confirmed by the official MM page. The official announcement indicates the disband as a means for the members to create solo works freely. All members also have messages about the disband.
4.9
tons of releases scheduled for MM!
1. video/DVD "track of rose" on 4.25
2. single "Gardenia~de l'image~" on 5.30 (first single after joining of Khala)
3. single "Beast of Blood" on 6.21
4. video/DVD for 2 and 3 on the respective same days.
12.28
Khala is now the official vocal of MM. They released a video of their budokan live on 11.22, titled "opening of malice and tragedy painted in rose".