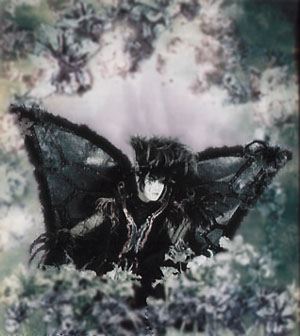 IS THAT THE FATE? Mizer continued to fall on MALICE MIZER. After the quitting of vocal Gackt, Kami the drummer suddenly passed away on 1999.6.21. He died in his home and was not discovered until 6.25. The cause of death is subarachniod hemorrhage, a kind of illness which cause the bleeding of blood. His funeral was held on 6.25 with his close relatives only. Here is the translation of the announcement in Malice Mizer's official homepage (just a rough translation):

When a sad news come out suddendly, it is indeed sad.
Kami, the dummer of MALICE MIZER, passed away on 6.21 in his home due to subarachniod hemorrhage. We sincerely thank all of those who have supported Kami in his life.
The funeral was held with his close relatives only, because his parents wanted to "say goodbye to him quietly".
The remaining members of MALICE MIZER are so shocked that they cannot express how they feel by now in words. However, MALICE MIZER will not be in sadness forever. The sadness will be over, and MALICE MIZER is always with Kami.
The family of Kami would like to thank all people who pray for Kami.